We have a modern powder coating shop equipped with powder coat equipment manufactured by the Monkiewicz company. We have our own line for surface degreasing and phosphate treatment. All elements are prepared for coating through chemical treatment. The choice of coating technology depends on the intended use of the coated details and the demand of a client. Professional preparation of element surfaces and the appropriate choice of lacquer and its application as well as the gained experience of the powder coating shop staff is the guarantee of excellent quality coated products. In the process of coating only best quality paints from any RAL and MIX palette used which are intended for both internal and external use.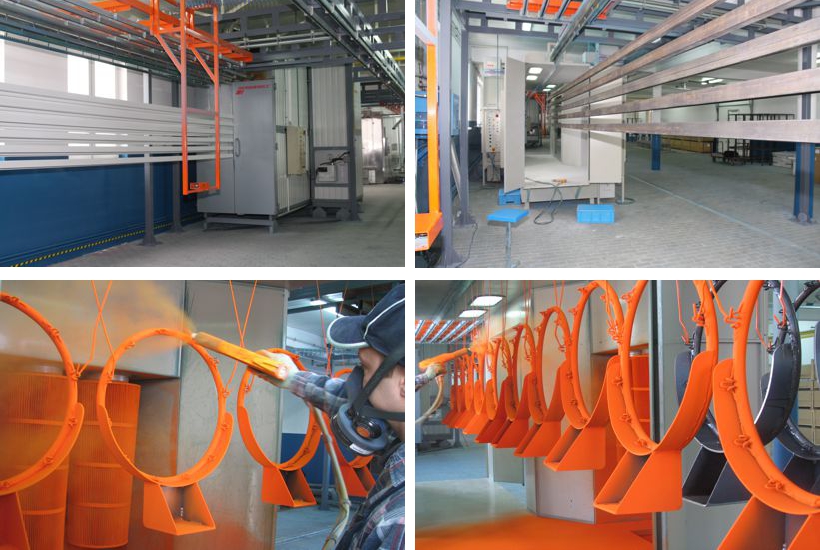 The TruLaser 3030 FIBER laser cutter proves its great flexibility and efficiency: it enables economical cutting, in particular of structural steel of various thicknesses. The TruDisk solid-state laser makes it possible to work with non-ferrous metals and provides additional performance in sheet metal processing. Downtimes are reduced by features such as automatic nozzle changers.
Economical processing of structural steel of all thicknesses.
High flexibility due to the ability to process pipes and non-ferrous metals.
Efficiency in thin metal sheets processing.
Minimal downtime due to the nozzle changer option and one head strategy.
Maximum energy saving.
Technical data:
Working area: Axis X - 3000 mm, Axis Y - 1500 mm, Axis Z - 115 mm
Maximum material thickness using the TruDisk 4001:
Structural steel - 20 mm, Stainless steel - 20 mm, Aluminum - 20 mm, Copper - 8 mm, Brass - 8 mm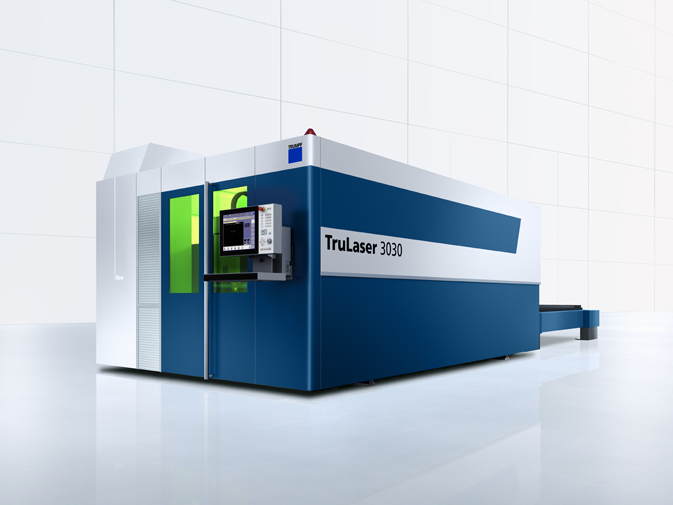 Our Company owns the highest quality laser cutting machine of extraordinary flexibility. According to the machine's manufacturer the MAZAK SUPERTURBO X CHAMPION sets new era in laser design. The machine allows for continuous cutting of materials of various kind with different thickness without the need to change lenses or nozzles. Preparatory and finishing times as well as setting times get much shorter due to the most modern Mazatrol Preview control. Takumi rigid frame guarantees absolute stiffness. Fixed length of laser beam allows for optimal cutting on a work surface with the dimensions of 2500 mm x 1250 mm. The STX uses great power of CO2 condensed laser beam as a cutting tool. Such a technological solution allows to achieve high precision.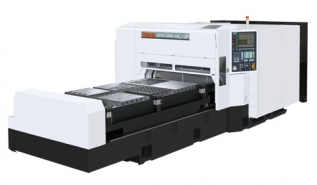 ---
DETAILS DEBURRING AND PROCESSING
The top-class COSTA Mod. MD4 CVV 1150 wide-belt grinder allows for precise removal of slag as well as blunting and rounding of sharp edges of laser cut elements, which significantly improves the quality of manufactured details. In addition to grinding, the device also allows to polish the surface of workpieces, and also removes from the surface sediment formed after cutting with oxides and all kinds of graining. This is extremely important for subsequent chemical treatment and painting, ensuring proper paint adhesion, especially at the edges.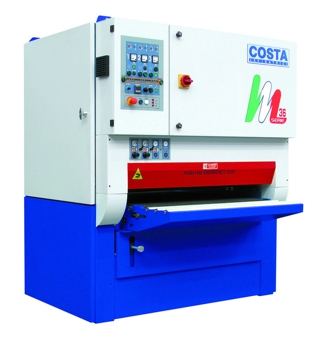 ---
METAL SHEETS CUTTING

Precise metal sheets cutting with guillotine shears SMD LGS-10x3050.

Technical data:
Maximum cutting thickness - 10 mm
Maximum cutting length - 3050 mm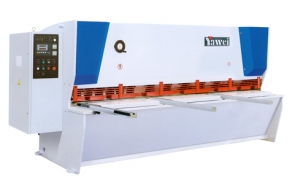 METAL SHEETS BENDING AND PRESSING
Two press brakes Amada Type HFE-M2.

Technical data:
Pressure - 1000 kN
Length of bending - 3000 mm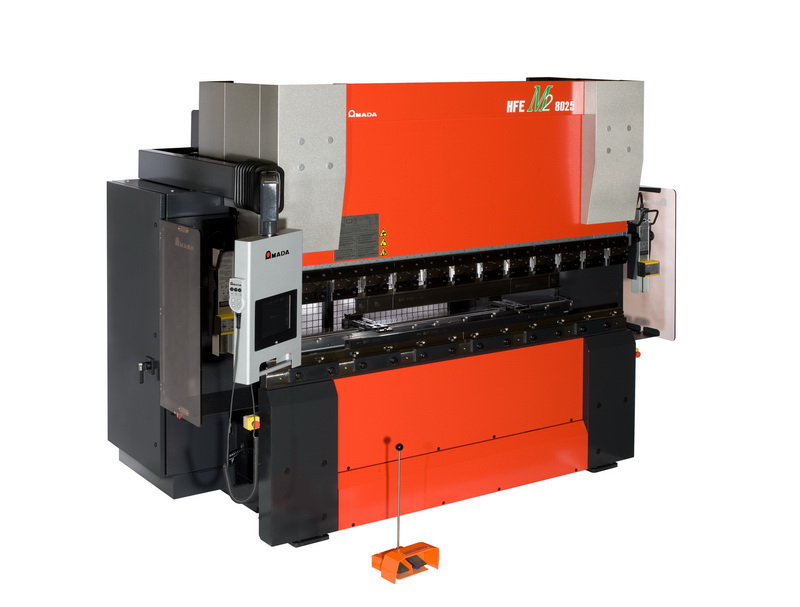 Excenter press ZMM-TOS EPC-400.

Technical data:
Pressure - 40 tons
Dimensions of the table - 440 / 630 mm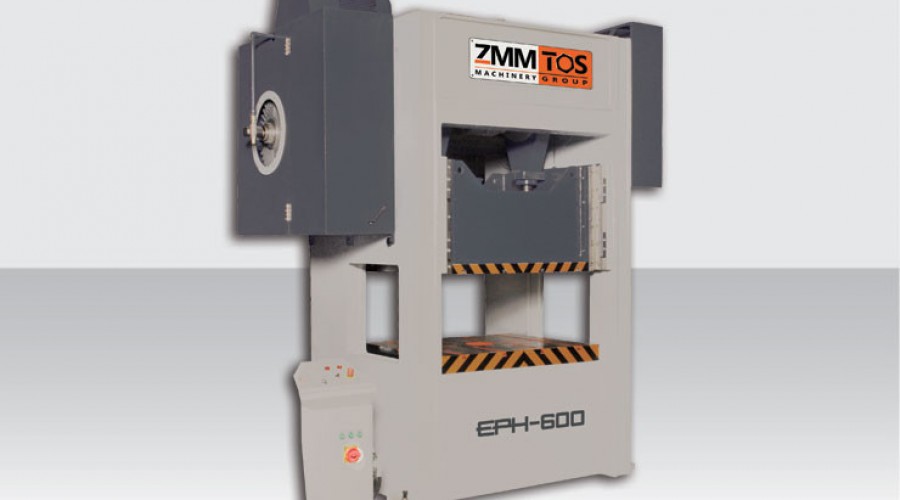 CNC TURNING AND MILLING

Efficient, accurate and reliable CNC turning and milling center Mazak Quick Turn Smart 200M U1000.

Technical data:
Maximum turning diameter - 360 mm
Maximum diameter mechining of a bar - 65 mm
Maximum turning length - 1052 mm
Magazine-feeder of a short bar BARLOAD BA65.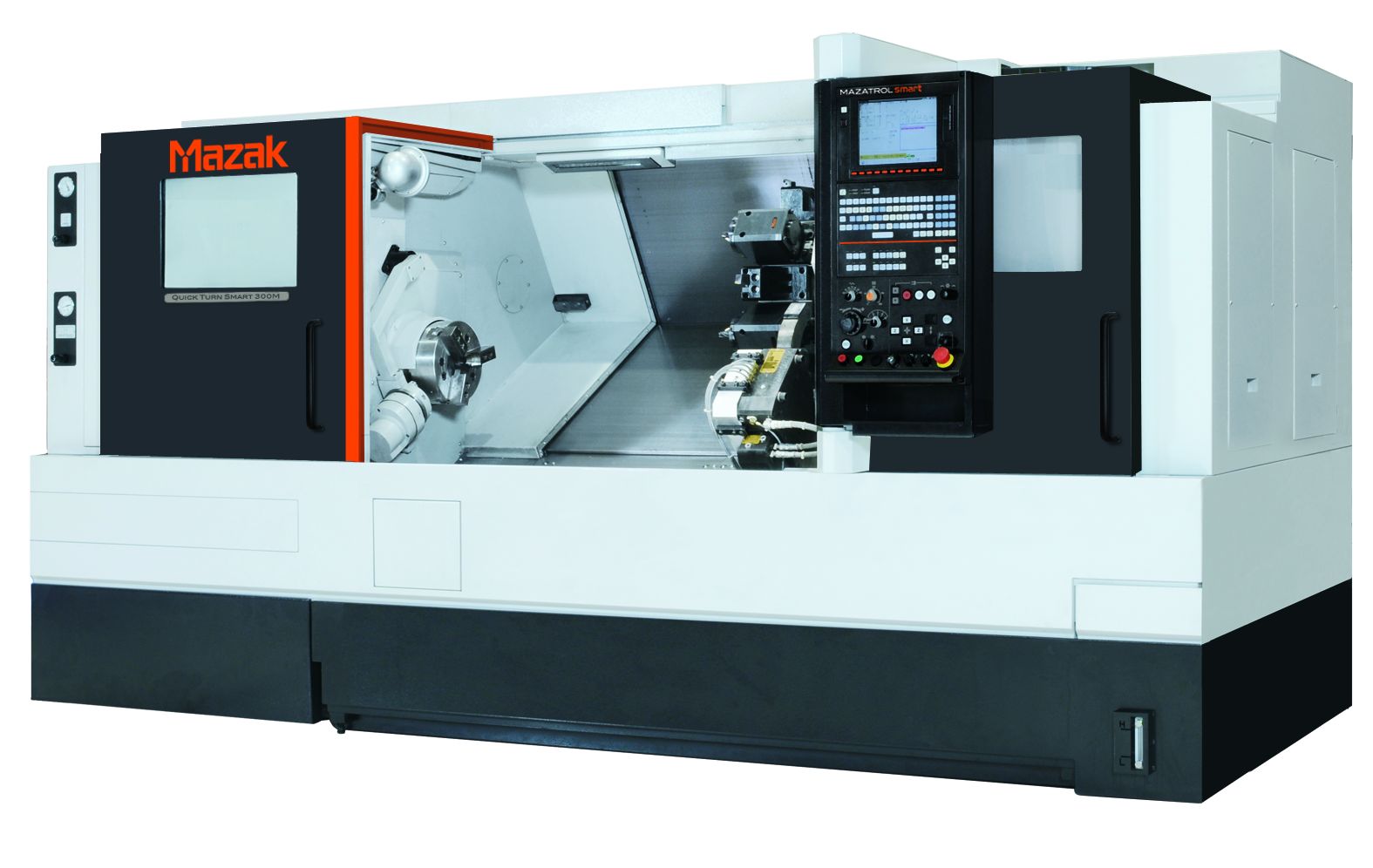 ---
---
Welding by TIG and MIG/MAG (Bester, Kemmpi), bonding (Tecna), processing of pipes and profiles (Bernardo, Uzma),bandsaw and circular saw cutting (Bianco, Imet), other locksmith services, CAD 2D and 3D design (Autodesk AutoCAD, Inventor)...
Additional information:
PESMENPOL Sp z o.o.
Technology Center - Production Facility No. 2
Słowackiego 81C/D, PL 32-400 Myślenice
tel. +48 12 273 06 82, fax +48 12 273 06 42

Technology Services:
tel. + +48 12 273 06 82, mob. +48 573 442 913
e-mail: uslugi@pesmenpol.pl




Project co-financed by the European Regional Development Fund under the Małopolska Regional Operational Program 2007-2013

"