As a socially responsible company, PESMENPOL ensures that its activities and implemented technologies are environmentally friendly. Environmental policy is an important element of the company's strategy, which is why we have taken a number of actions aimed at protecting the environment and making rational use of natural resources.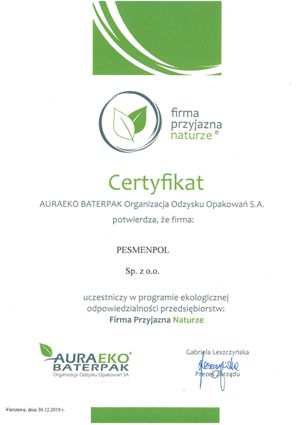 Out of concern for the environment, we have joined the program of ecological responsibility of enterprises "Nature Friendly Company" and we proudly present the certificate of participation in the program.
The implementation of a modern solution for the use of renewable sources, which is the use of clean, emission-free solar energy in the production of sports equipment, is another pro-ecological initiative of our company, actively involved in the environmental improvement program.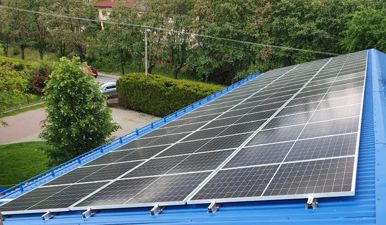 50 kW photovoltaic power plant, supplying Production Facility No. 1 in Trzemesnia, allows for energy independence with a significant reduction of carbon dioxide emissions. This will not only improve the quality of the air we breathe, but also - by relieving the conventional transmission network - reduce waste, pollution and environmental degradation.
Similar installations will soon supply other facilities of the company - including a new investment, developed to improve production processes, for the implementation of which the Company received co-financing from European Funds. The solutions included in the project are in line with the Company's environmental policy, taking care to generate less pollution, use resources in a more rational manner, ensure recycling of products and neutralization of the waste generated.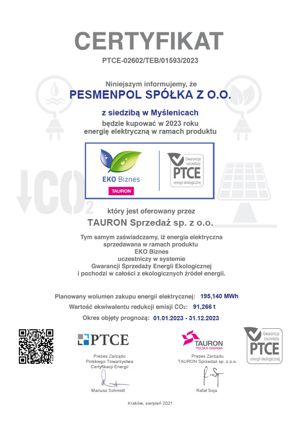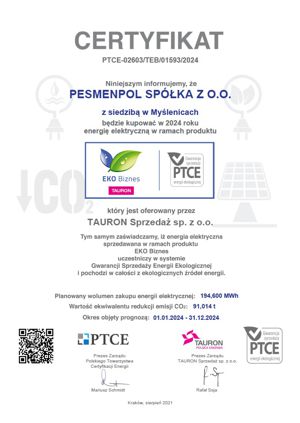 Every initiative is important - even small steps that seem insignificant have positive effects over time. Electricity is the main medium consumed by the company, which is why we joined the "ECO Business" program, which guarantees the purchase of energy from ecological sources.
Being aware that today's activities in the field of nature protection are an investment for future generations, therefore we choose solutions that can contribute to changes for the better. PRO ECO is a trend worth following.