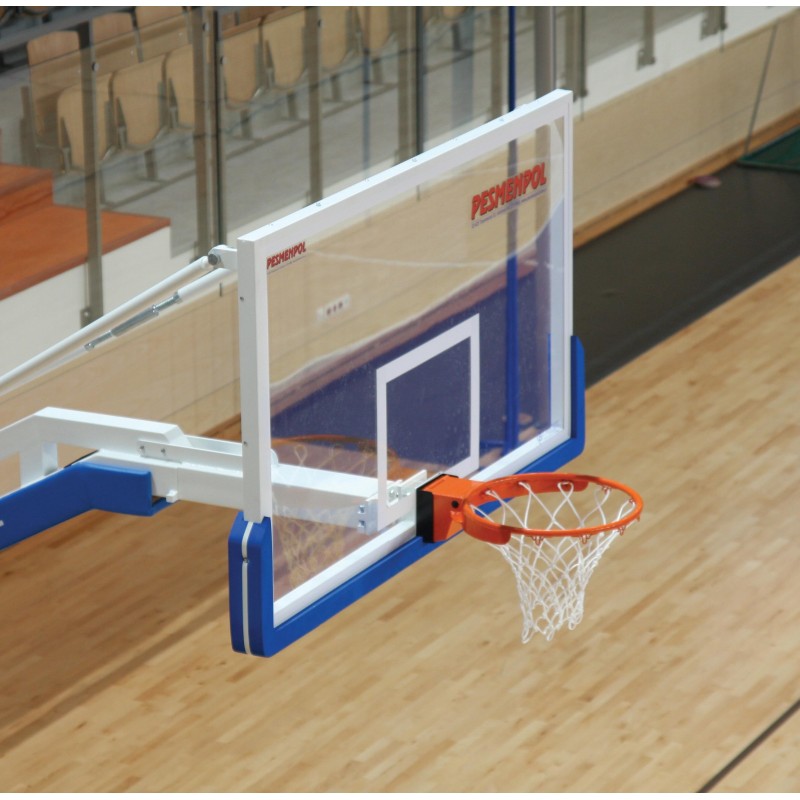  
Professional backboard 180x105 cm, tempered glass 12 mm
Professional basketball backboard with dimensions of 180x105 cm, made of tempered glass 12 mm thick on metal frame, no-hole system of mounting glass plate to the main frame; backboard compliant with FIBA regulations
Professional backboard 180x105 cm, tempered glass 12 mm
Professional basketball backboard, dimensions 180x105 cm, tempered glass 12 mm thick, mounted on metal frame, no-hole system of mounting glass plate to the main frame. Fixing the ring to the backboard structure prevents the transmission of loads form the ring to the backboard. For safety reasons, it is necessary to mount the protective pads for lower edge of the tempered glass backboard.
Comply with FIBA regulations.
Content available to registered users.
4 other products in the same category: