PESMENPOL with the title of "Business Gazelle 2022"
PESMENPOL has for the third time been included in the elite group of small and medium-sized companies honoured with the title of "Business Gazelle" in this year's edition of the prestigious ranking of the most dynamic Polish enterprises, conducted by "Puls Biznesu". This is further proof of our brand status!
We are extremely pleased that PESMENPOL is trusted, and the place in the ranking confirms that dynamic development can successfully go hand in hand with honesty and transparency, on which we base our business.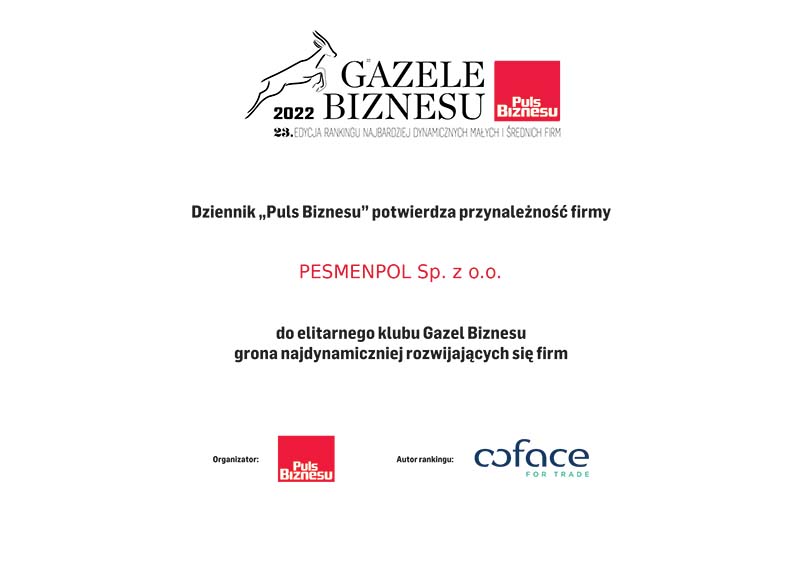 More about the ranking:
Comments
Log in or register to post comments